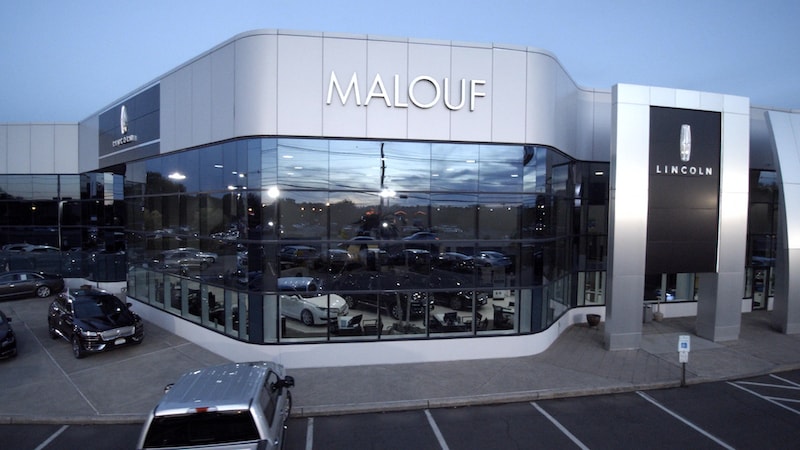 How To Prepare Your Lincoln For Summer
As summer approaches, outdoor adventures and warmer weather are in store! This change is also an excellent reminder to ensure your Lincoln is running in its best condition to adapt to the warmer climate. Luckily Malouf Lincoln's service center is ready to help inspect your car and make sure it is running in its best condition. So to assist with the process, we have developed a list of five things you can check to help get you on the road as quickly and safely as possible this summer!
Feel And Listen To Your Brakes
One of the most critical parts of your Lincoln is your brakes, as it is one of the few components that keep you and your passengers secure on the road. So it makes it a must to ensure they are operating to the best of their ability. Some indications of a faulty brake system include grinding noises, vibration when braking, and having to push down more on the brake pedal when coming to a complete stop. If any of these signs are occurring, it is essential to get them checked to avoid future problems. Mechanics can inspect the brake system pads, shoes, rotors, drums, and fluid leaks to ensure your brakes run as smoothly as possible.
Replace Wiper Blades And Refill Windshield Cleaner
A task that most people skip is replacing wiper blades and refilling the windshield cleaner. Some signs that indicate it is ready for changing include the wipers leaving streaks when in use and the inability to clear water off the windshield thoroughly. If these problems are present, the next step would be to refill the washer fluid. It is vital to utilize formulated cleaner as your vehicle needs to remove debris correctly and use water breading technology. Once the reservoir is filled, ensure the wipers are working correctly and that nothing is blocking the nozzles.
Top Off Engine Oil And Other Fluids
Another way to ensure your vehicle performs to the best of its ability is to top off all vehicle fluids. The main ones include the coolant, brake, engine, transmission, and power steering fluids. Ensuring your engine oil is filled will guarantee your engine is running smoothly and getting rid of harmful bits of dirt and debris correctly, which can cause severe damage if left untreated. You should also ensure your power steering fluid is up-to-date. This hydraulic fluid is used in the steering system to create a link between the steering wheel and the front wheels, giving you enhanced control. Though this does not need to be changed frequently, it is crucial to note if early signs arise.
Check Your Tire Pressure
The tires within your vehicle are one of the most critical components that must be taken care of regularly. The first step in this inspection is to review the tire's PSI. You can find the recommended tire pressure within the owner's manual or the driver-side door jamb. When inflating your tire to the correct PSI, check for gouges, cuts, and sidewall bulges, as they can cause damage down the line if ignored. Another way to inspect your tire's condition is to utilize the "Quarter Test." This test measures your tire's tread and can help dictate whether or not you need to replace them. To start, insert a quarter into the tread of a tire upside down. If the head doesn't, your tires are most likely in good shape. If the head is showing, it probably means it is time to get them replaced. Luckily, Malouf Lincoln's service center is ready to change them at a moment's notice and have you back on the road in no time!
Test Your Battery
The last way you can inspect your vehicle is to ensure your car's battery is functioning correctly. The battery is the gateway to powering the technology throughout your vehicle's cabin and provides the energy to start your car. To inspect your battery, lift the hood and confirm the cable connections are clean and tight, ensuring they don't slip out of place. If the cables appear dirty, a simple solution to clean the terminals is to combine water and baking soda to help rinse away corrosion immediately. If issues persist, it may be time to schedule an appointment for proper inspection and replacement. Here technicians can review the battery's remaining capacity and decide on further action.
Why Choose Malouf Lincoln As Your Primary Service Center
The warmer weather is coming, and it is easy to forget to ensure your Lincoln runs to the best of its ability. Although this list can be completed at your leisure, stopping by our state-of-the-art service center can provide the extra peace of mind you deserve this season. Our professional technicians will be waiting promptly to get your vehicle serviced. Customers can also utilize service specials that can help tackle some of the tips mentioned! So when you're ready to get started, be sure to contact Malouf Lincoln to get started or schedule an appointment online!