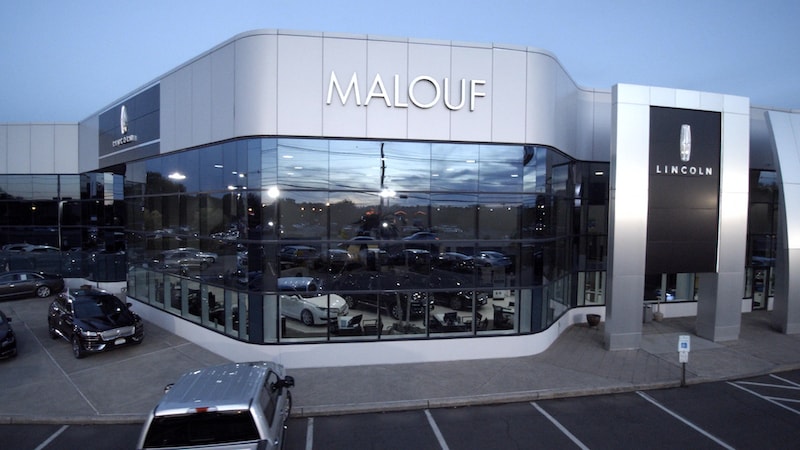 Leasing vs. Buying A Lincoln: Know The Difference
Car buying nowadays can be stressful and challenging, leading customers to make rash decisions before researching all options. When purchasing a car, you pay for the entire value of it, regardless of how many miles are accumulated. On the other end of the spectrum, when leasing a car, you pay for the vehicle's depreciation throughout the lease term and are bound to certain aspects. However, regardless of what route you decide to go, Malouf Lincoln is here to help and make the process as simplistic as possible. Our state-of-the-art facility is equipped with the tools to help you make the perfect choice while explaining the pros and cons of each option. So, continue reading to learn about the differences and find out which one will help you long-term.
Buying A Car
The most convenient purchasing option is buying a car, as it is the most straightforward process out of all of them. This means you maintain possession of the vehicle instead of leasing it for a few years. However, the main difference with this option is the upfront price. Searching through our used and certified pre-owned selection can provide more leeway if you find the buying cost too high when viewing new cars. The certified pre-owned vehicles offered at Malouf Lincoln undergo a rigorous 200-point vehicle inspection. Then they are awarded a comprehensive limited warranty, a vehicle history report, and 24/7 roadside assistance. We want our customers to trust the vehicle they purchased from us at Malouf Lincoln. If you buy a car with a loan, the price of monthly payments will typically be higher than leasing. However, the vehicle is officially yours once it is fully paid off. Listed below are additional benefits you can expect when buying a car.
The ability to sell or trade in the vehicle

No further payments at the end of your turn

The vehicle is yours to modify or customize as you like

No mileage limits

No wear-and-tear charges
Leasing A Car
Even though buying a car is the most conventional method, it does not always fit the customer's budget, which is why leasing is a growing trend. When leasing, you pay for the right to drive the vehicle for a fixed period. Usually, the customer will pay an initial amount to drive the car from the lot to cover a range of taxes and fees. Then, to cover the vehicle's depreciation cost, payments are made each month throughout the lease. Within the term, there is usually a restriction on the number of miles you can drive in total, and you have to return the car in excellent condition to avoid additional fees. Listed below are other benefits if you choose to lease a vehicle.
Lower repair costs

Option to buy the car at the end of the lease

Lower monthly payments

Less money down

Manufacture warranty options
Why Make Malouf Lincoln Your Primary Dealership
When searching for a dealership to start your car-buying journey, it is difficult to find the right one as other dealerships may charge extra, resulting in a more complicated process. However, this doesn't have to be the case for you. Malouf Lincoln will always provide customers with the best pricing and ensure customers' needs are being met. So there's no reason to miss out on the exciting opportunity Malouf Lincoln can offer. Our team is excited and ready to help you make the best decision and leave our dealership completely satisfied with your new vehicle. So be sure to schedule an appointment through our website or call us today at (888)-699-8417 to get started!