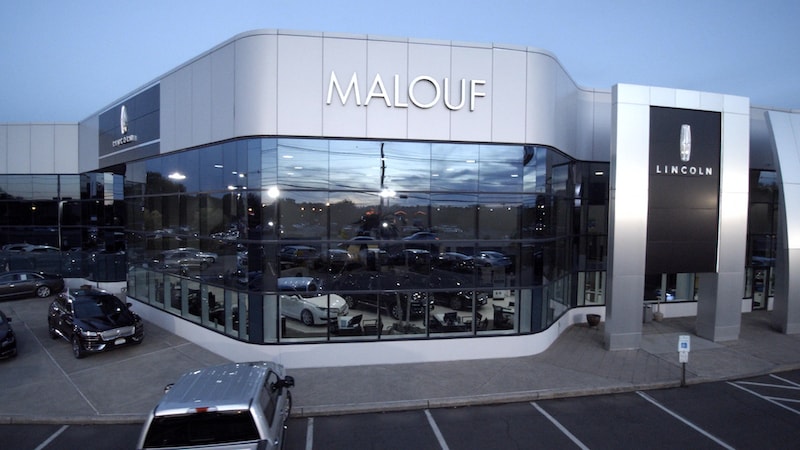 Lincoln Dealership Near Helmetta, NJ
Buying or servicing a Lincoln should consist of a hassle-free, straightforward process. Here at Malouf Lincoln near Helmetta, that is precisely what you'll receive. At Malouf Lincoln, our number one goal is to have our shoppers become lifelong customers. We do this by creating an unforgettable atmosphere and an experience unlike any other. At our dealership, you'll find incredible deals on the hottest Lincoln models, as well as a wide selection of pre-owned and Certified Pre-Owned Lincoln models to choose from. Our devoted staff understands that you have an abundance of choices for selecting a Lincoln dealership near Helmetta. That's why we take the extra step and go above and beyond in every customer service aspect to make sure that you're confident when you visit Malouf Lincoln.
New Lincoln Dealership Near Helmetta, NJ
Are you looking to purchase a new Lincoln? Here at Malouf Lincoln near Helmetta, we guarantee to provide you with a car buying experience that you'll never forget. We are known for our stress-free environment and unbeatable prices. Please look at our online inventory of new Lincoln models and allow our helpful research tool to simplify the process. Our Lincoln sales experts will equip you with the essential knowledge to ensure the entire process is stress-free. Whether you are looking into models like the Aviator, Corsair, or Nautilus, you can be certain that our dedicated staff will assist you in finding the ideal model and trim that suits your character. When you've made your choice, our qualified Lincoln financing team will offer great purchase or lease options at captivating rates that are tailored to your budget. Our goal is to make your car buying experience as smooth and hassle-free as possible, and we trust that you'll be delighted that you chose us as your favored Lincoln dealer near Helmetta, NJ.
Pre-Owned Lincoln Dealership Near Helmetta, NJ
If a new Lincoln isn't what you're searching for, you'll be happy to hear we offer a large selection of pre-owned vehicles. Check out our inventory of pre-owned Lincoln's near Helmetta, NJ. Here at Malouf Lincoln, we offer a large inventory of pre-owned Lincoln's at affordable prices. We realize that buying a pre-owned vehicle can be stressful and complicated, so if you need a Lincoln with limited warranty coverage, we have the perfect selection for you! Please check out our inventory of Certified Pre-Owned Lincolns. Each of these models has passed a rigorous 200 point vehicle inspection. Then they are awarded a comprehensive limited warranty, a vehicle history report, and 24/7 roadside assistance. We want you to have clear mind and focus on driving to your destination.
Lincoln Service Center Near Helmetta, NJ 
If your Lincoln is starting to make unusual sounds and driving in an unordinary fashion, it might be time to visit the Malouf Lincoln service center near Helmetta. The Malouf Lincoln Service Center is loaded with certified technicians that understand your vehicle inside and out, unlike any ordinary mechanic. It is suggested that your Lincoln is for routine service. Regular service and maintenance are required for your car to stay in peak operating condition. Whatever the service is that your Lincoln needs, schedule it at Malouf Lincoln's service center near Helmetta. We assure you that our service team at Malouf Lincoln will provide you with excellent service at competitive rates and have you back out on the road so you can get back to your busy life!