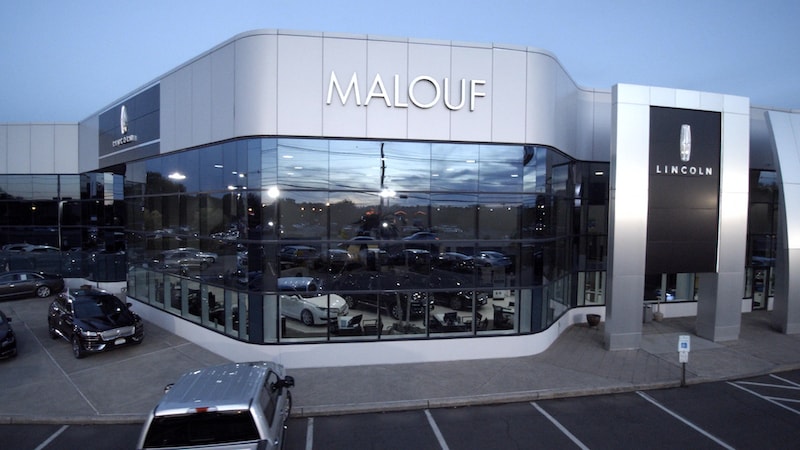 Lincoln Dealership Near New Brunswick, NJ
The car buying and service experience have a reputation for being complicated. Luckily for New Brunswick residents, a Lincoln dealership provides its customer with a stress-free experience that's close to home. Here at Malouf Lincoln near New Brunswick, we are ready to guide you through the automotive journey in a straightforward, hassle-free manner. We are the most prominent Lincoln dealership near New Brunswick, and our staff is passionate about providing our shoppers with superior customer service. The primary goal of our team is to present our buyers with an automotive encounter that they'll never forget. The way we manage to do that is with our family-friendly atmosphere at Malouf Lincoln. You'll also find incredible deals on the most common Lincoln models, as well as a large selection of pre-owned and certified pre-owned Lincoln models to choose from. Our loyal staff acknowledges that there are plenty of Lincoln dealerships in the area. That's why we do our best to stand out amongst the crowd. We hope to see you soon and can't wait to escort you through the process in a stress-free manner. 
New Lincoln Dealership Near New Brunswick, NJ
If you're currently shopping for a new Lincoln, you've discovered the number one dealership near New Brunswick. Here at Malouf Lincoln, we are recognized as a dealership that customers enthusiastically return whenever they need a new car. We provide our customers with excellent customer service, an extensive selection, and outstanding deals on new Lincolns. If a new Lincoln is what you're looking to purchase, we suggest you browse the large selection of new Lincoln models on our lot and using our helpful research tools to simplify your search results. The sales team at Malouf will present you with information that will make your decision clear. Whether you're searching for models like the Nautilus, Aviator, or any other Lincoln, you can be confident that our staff will guide you through the process to ensure you find the model that meets all your qualifications. Once you've decided which vehicle matches your needs, our proficient financing team will offer unparalleled purchase or lease options at attractive rates that are tailored to your financial conditions. We aim to create an experience that is as convenient and hassle-free as possible, and we trust that you'll be glad that you chose us as your preferred Lincoln dealership near New Brunswick, NJ.
Pre-Owned Lincoln Dealership Near New Brunswick, NJ
Our staff at Malouf Lincoln understands that the process of acquiring a pre-owned vehicle could be stressful. Therefore, it is important to visit a dealership that will civilly guide you through the process. Therefore, it is highly advised that you visit Malouf Lincoln near New Brunswick when your pre-owned car-buying adventure starts. Here at Malouf Lincoln, we will escort you through the pre-owned car buying experience and make sure you leave our dealership in a reliable vehicle that meets all your requests. We have a comprehensive inventory of pre-owned Lincoln's at reasonable prices, so we are sure a car within our inventory will suit your needs. We realize that buying a vehicle that was owned by someone else could be strenuous. You might have anxiety about the condition of the car. This is why we offer a large selection of certified pre-owned Lincolns. Each of these models has passed a rigorous 200 point vehicle inspection. Then they are awarded a comprehensive limited warranty, a vehicle history report, and 24/7 roadside assistance. We want our customers to have trust in the vehicle they purchased from us at Malouf Lincoln.
Lincoln Service Center Near New Brunswick, NJ 
Have you been driving your Lincoln and noticed that it is performing unusually, making strange noises, or anything else out of the ordinary? If so, it might be time to visit the Malouf Lincoln service center near New Brunswick. The Malouf Lincoln Service Center has plenty of certified Lincoln technicians ready to work on your Lincoln and understand how it performs better than any ordinary mechanic. In addition, it is encouraged that your Lincoln is in routinely for maintenance. Regular service and maintenance are significant factors when it comes to your car enduring its peak-performing condition. So despite the service, your Lincoln requires, schedule it at Malouf Lincoln's service center near New Brunswick. We guarantee that our service team at Malouf Lincoln will ensure that your Lincoln is in the best driving condition possible. So the next time your Lincoln requires service, visit Malouf Lincoln near New Brunswick.