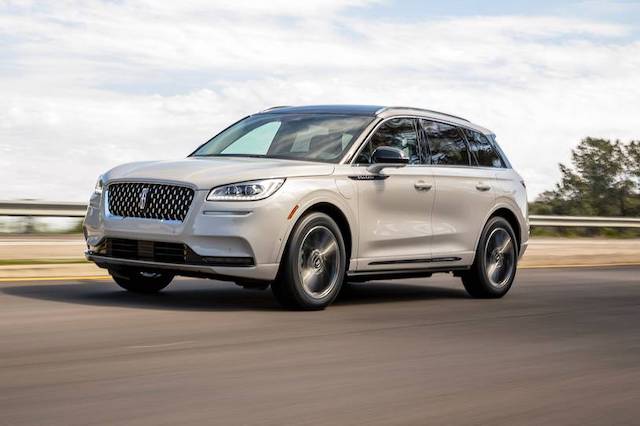 Luxury At An Affordable Price
The
2021 Lincoln Corsair
offers luxury at an affordable price. With a starting price of $35,945, the Lincoln Corsair at Malouf Lincoln is an absolute steal. Throughout this SUV, you will be able to embrace what true luxury is all about. You will receive a warm welcome from the Corsair's interior every time you get into the vehicle. Keep reading to see why the Lincoln Corsair is one of the best luxury SUVs on the market. 
Luxury At Your Fingertips
When it comes to sophistication, Lincoln makes sure we cover every aspect of it. From the interior to exterior design, we have crafted the Corsair to perfection. It has signature styling that makes it hard for others to compete. From its ambient lighting to approach detection system and panoramic sunroof, the Corsair is not only beautiful to look at but amazing to interact with. Besides the design features, the Corsair is also fitted with top technological features. One of the main features is the 360 Lincoln co-pilot. This provides adaptive cruise control, park assist, evasive steering assist, reverse brake assist, and front seeing system. When inside the cockpit of the car, there are luxurious features to make your driving experience superb. These features consist of a heads up display, wireless phone charging system, smartphone compatibility, and you can use your phone as a key. At Malouf Lincoln, we show you how to use all these amenities!